WHAT'S IN THE BOX?
Your new Bamboo GTR All Terrain
Super fast charger (4A)
R2 Bluetooth Remote with carrying case
Accessory carrying case
Y Skate Tool
Spare screw set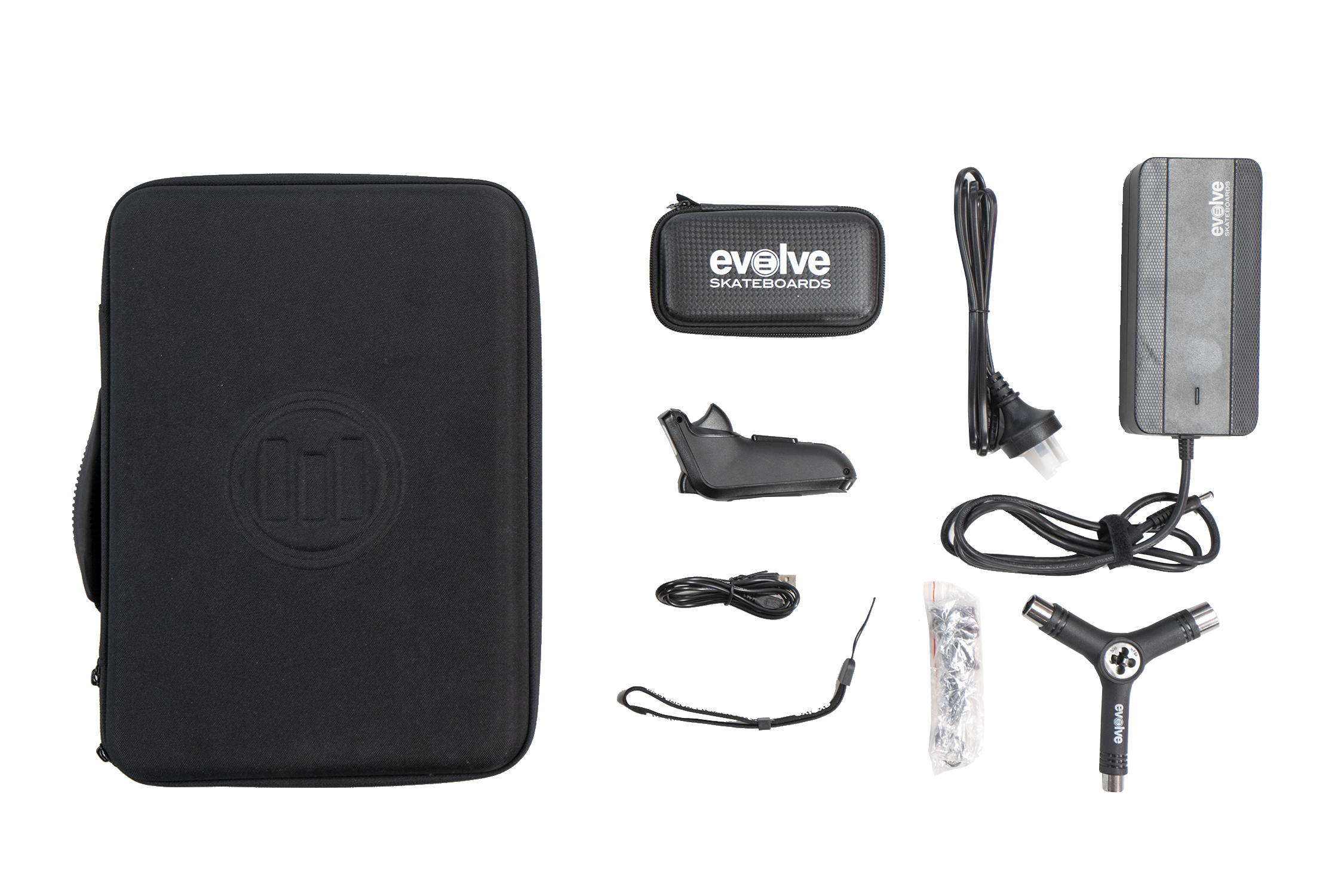 CUSTOMER REVIEWS
97%
of reviewers would recommend this product to a friend
Customer photos and videos
Fun to ride
What a great board. Happy with my purchase and the price was right.
Great board to carve on. Looking forward to putting many miles on it as the weather gets better.
Takes a little bit to get use to the remote with the torque and braking, but with every ride starting to like it. I have two other Esk8 board's and this is my first Evolve. AT wheels make's it great to ride on any surface and go where ever you want 😉
GTR Bamboo AT
This board is awesome ,I just need to find more open trails to ride it on

Customers Who Bought This Item Also Bought


-->