WHAT'S IN THE BOX?
Your new Bamboo GTR 2in1
Super fast charger (4A)
R2 Bluetooth Remote with carrying case
Accessory carrying case
Y Skate Tool
Spare Screw Set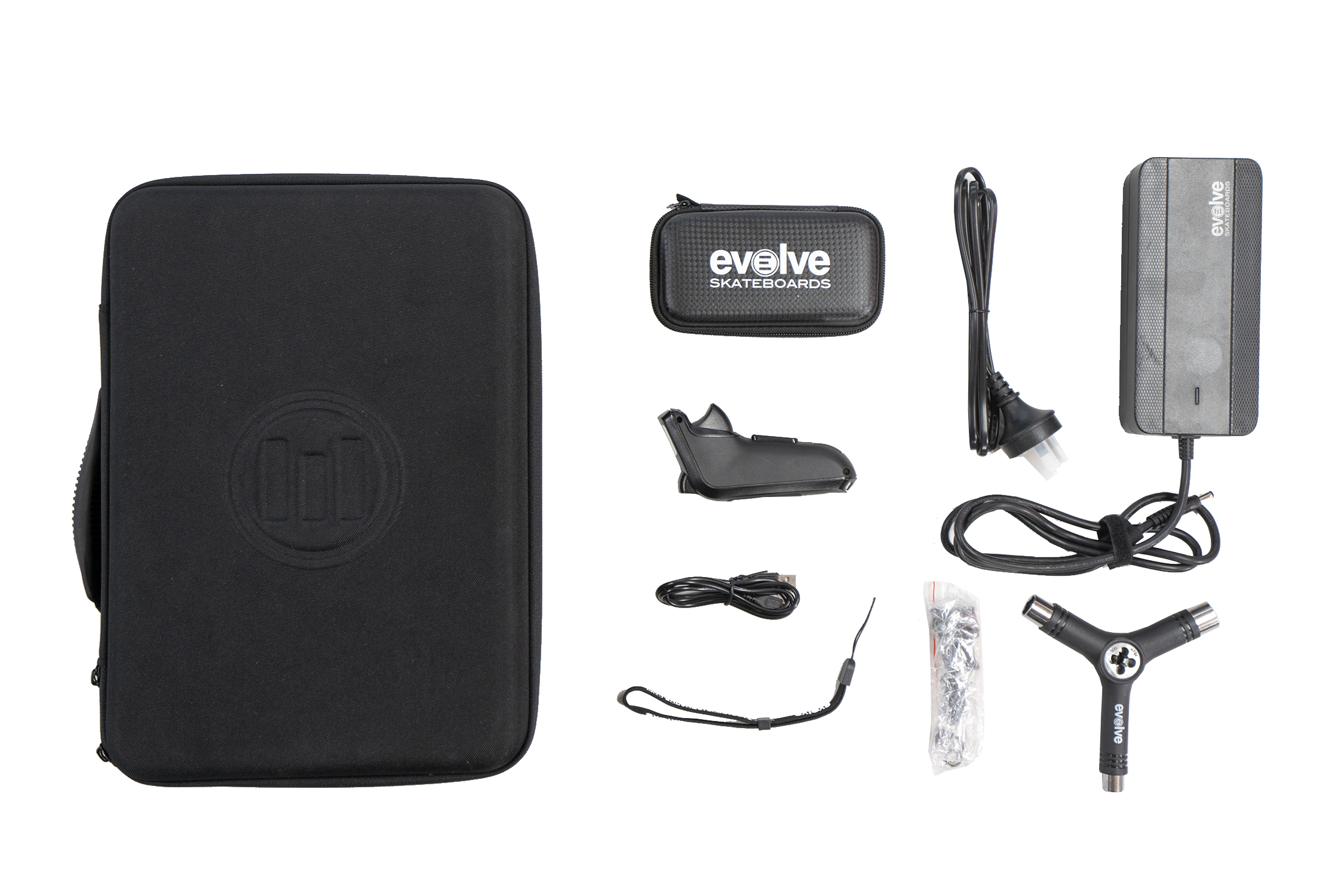 CUSTOMER REVIEWS
97%
of reviewers would recommend this product to a friend
GTR 2 in 1
It's an awesome product. My second electric skateboard, so I can really feel the difference in many ways.
I HAVE NOT even tried the "street" version of the board as I'm so pleased with the off road version. I often ask myself, am I ever going to put the street wheels on??
The board is just so well made and well thought out. I feel like I have received TREMENDOUS value in this purchase.
I want to thank Jeff personally for putting so much of his life into this product so we can all enjoy it.
You really can't complain about anything. Wonderful experience all around.
I don't recommend this product
The hand control is enough to MAKE ME THINK TWICE ABOUT BUYING THIS BOARD AGAIN
I REALLY don't like that the brake and accelerator functions on the hand control are separate. This requires me to balance the control in the palm of my hand while I change from accelerator to brake, making the transition slow and clumsy. A couple of times I've been presented with a road hazard ahead and the delay in the braking process is akin to a car driver discovering that there's a built-in delay after pressing the brake pedal before the car's brakes start to apply! This wouldn't be ok in car and I don't know why you think it is, in a skateboard. A couple of times also, the hand control has nearly wriggled out of my grasp during this process. A simple knurled wheel control - accelerate in one direction, brake in the other, would solve this problem.
Hi Peter,

Thanks for taking the time to leave a review of our products.

We appreciate the feedback and will pass it on to our team. If you have any further questions about your remote, feel free to reach out to our team.

Regards,

Evolve HQ

Customers Who Bought This Item Also Bought


-->