WHAT'S IN THE BOX?
Your new Bamboo GTR 2in1
Super fast charger (4A)
R2 Bluetooth Remote with carrying case
Accessory carrying case
Y Skate Tool
Spare Screw Set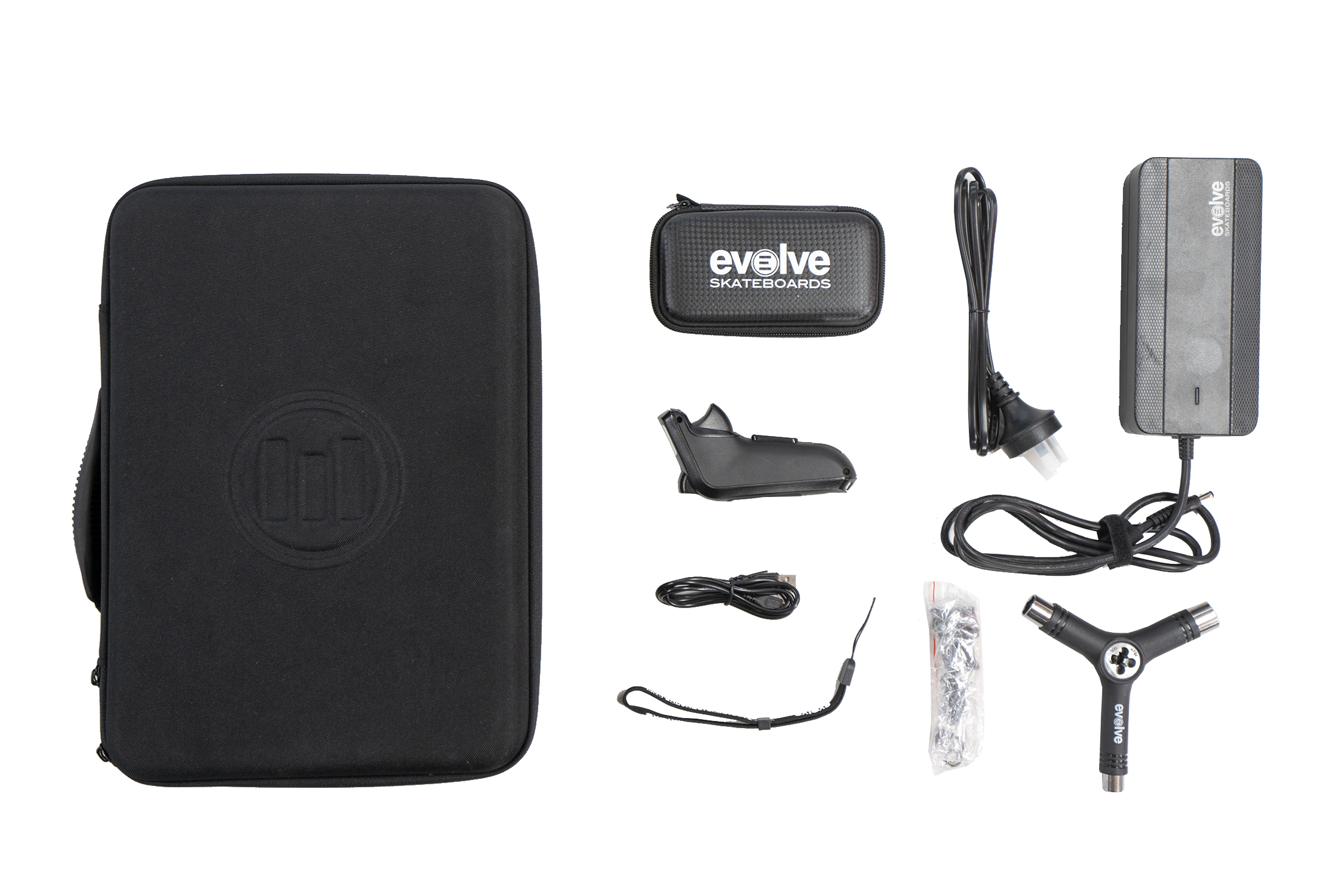 CUSTOMER REVIEWS
Reviewed by Dylan Sanders T.
Verified Buyer
I recommend this product
Product Standouts
Visual Look
Versatility
Performance
Power
Quality of Components
She takes a beating
Absolutely rode the c#@p out of this board for a year. It never missed a beat on or off the trail and was always ready for more and still is 😎 no issues whats so ever, probably the best entry level board on the market imo. Well done evolve!
| | |
| --- | --- |
| Quality | |
| Performance | |
| Technology & Features | |
Only regret is that I don't have a second one.
This thing rips, I'm new to long boarding, haven't been on many skateboards in about 20 years. And I have to say, evolve has put under my feet the most fun I've had since the snow melted.
I've been riding the E board for almost 2 months and I'll say there's a learning curve to hash out with the controls, if you're a newb and having a throttle to something that's being stood on is completely new, then I recommend playing around on flat ground to get a feel for the controls, especially speeding up and braking. The brakes engage electrically so there's no progressive braking at higher speed for us speed junkies, something smoother would be even nicer, but I'm not sure we're there just yet technologically. So no foul in the board.
If this lasts through the warranty Ill hope to add a second set up so I can invite friends out with me. Only let down is that I've gotta try to convince other people to buy one so we can cruise together.
Hey Zak, Thanks for the awesome review! With the Hadean series in combination with the Phaze remote, you can adjust the acceleration and braking to suit your needs 😄 Hope this helps, happy riding! Evolve Skateboards
Customers Who Bought This Item Also Bought