What's in the Box?
Your New Stoke board
Fast Charger
R2 Remote, leash, remote case and charging cable
Accessories carry case
Y tool
Spare screws set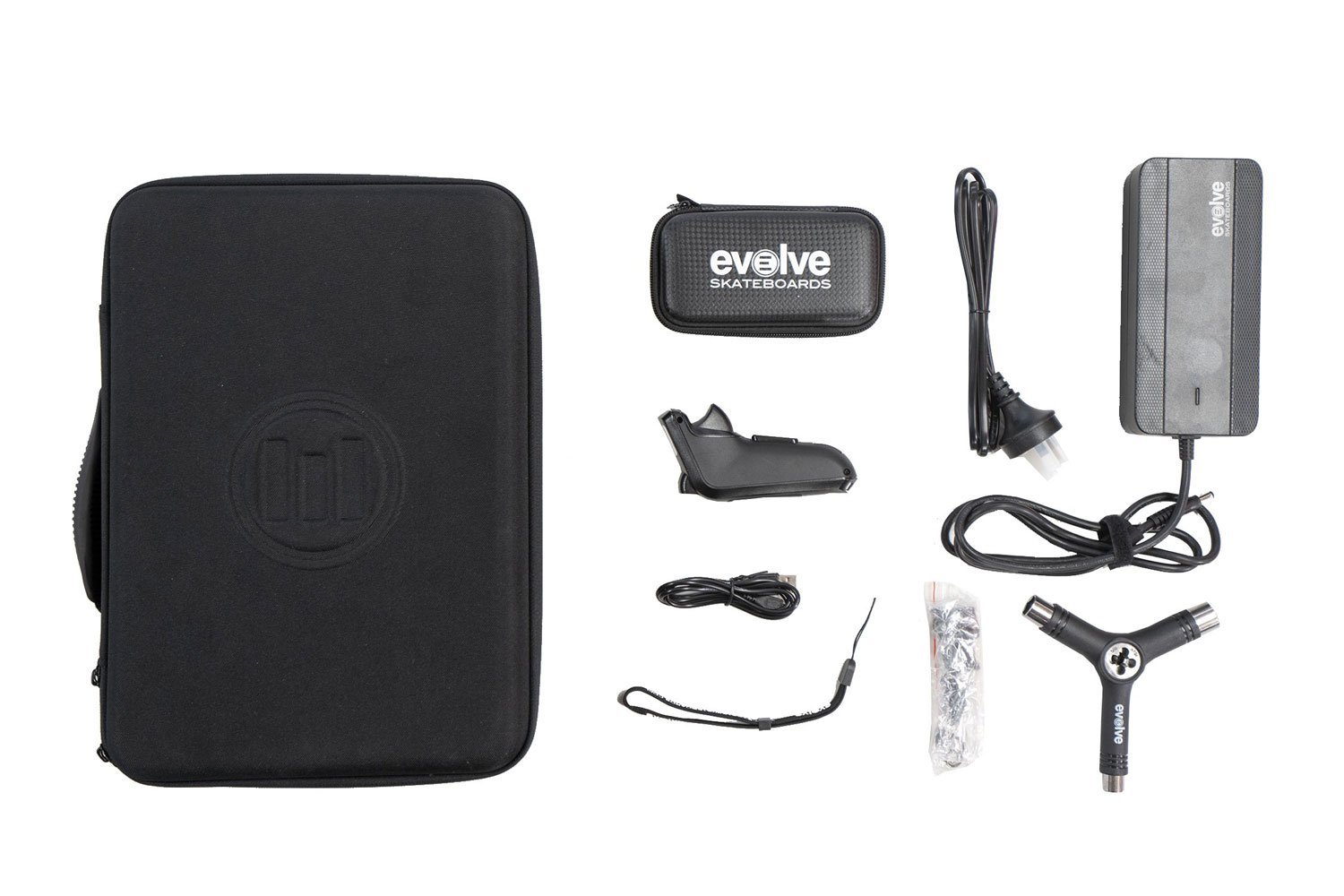 Totally stoked!
Got the stoke for that first and last mile to public transportation. Love my big bamboo GTR for long distance cruising but was looking for more portability for commute. Stoke is great for hopping on and off the bus or in and out of the car and it is so much fun to carve up the streets. Really smooth, super maneuvering, and lickety split quick. And it'll motor up steep hills with ease. Range is plenty for the way I utilize the board. So happy to have both amazing vehicles in my fleet.
Great eskateboard
Since my purchase of my stoke , i had a great time carving and cruising around the streets having fun. Its like being a kid again. Its a Evolve Stoke, its worth every penny! Thank you!
Summer powder turns!
As an avid powder snowboarding I was searching for how I could do some summer carving. My friend bought a one wheel but that didn't quite simulate the carving I was looking for. I checked out lots of eskate options and found the right company ethos and board for me. I loved the story of how Evolve got started and what Jeff was trying to do and the idea of the surfy Stoke board. It has exceeding my expectations! I love this board and can't wait to get out everyday for summer carving.
Customers Who Bought This Item Also Bought