WHAT'S IN THE BOX?
Your new Carbon GTR 2in1
Super fast charger (4A)
R2 Bluetooth Remote with carrying case
Accessory carrying case
Y skate tool
Spare screw set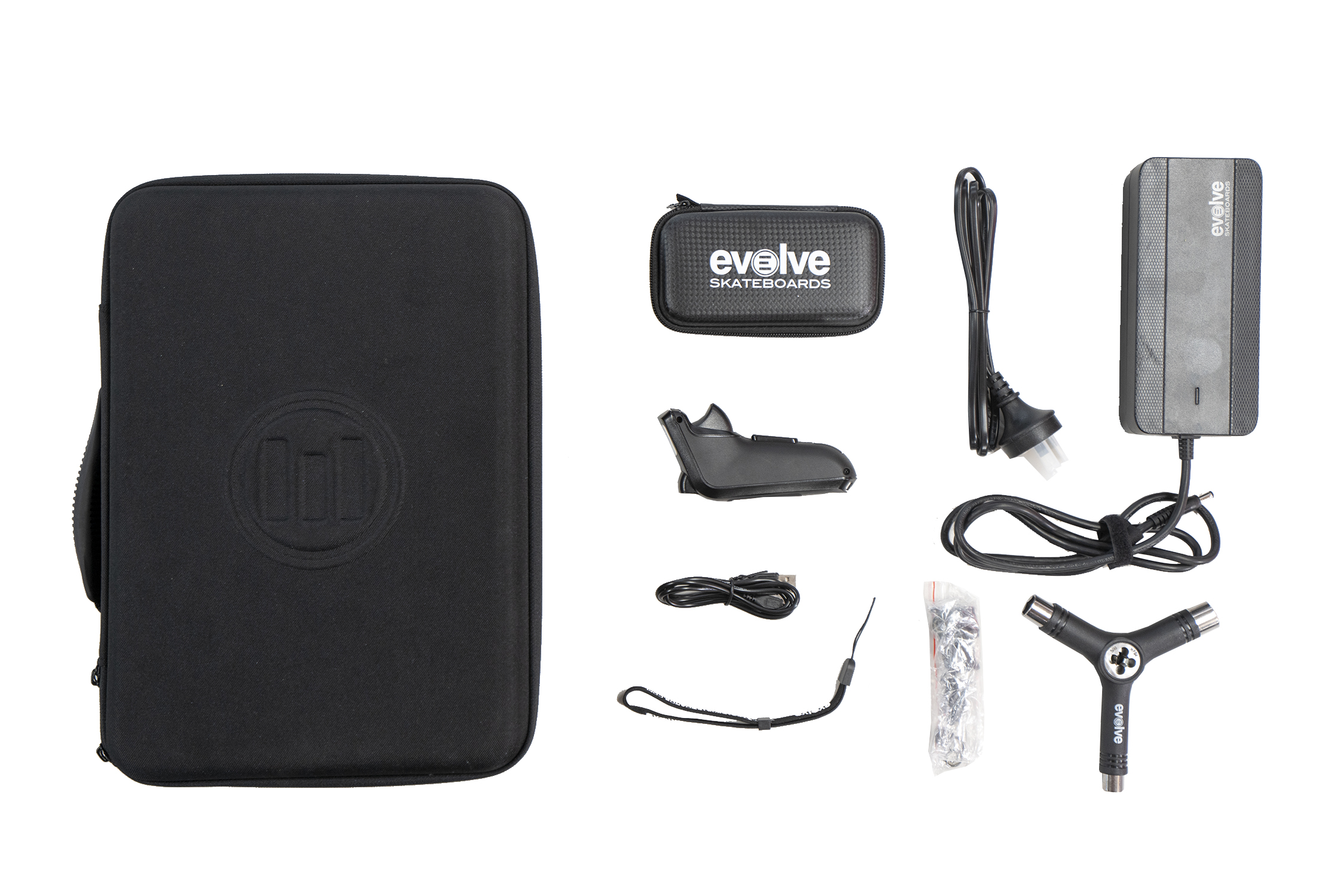 CUSTOMER REVIEWS
98%
of reviewers would recommend this product to a friend
I recommend this product
Product Standouts
Visual Look
Versatility
Power
Performance
Technology
Wow
Coming from kiteboard and snowboarding this is a dream come true, don't need wind or snow, can ride anytime and feels just as good, thank you very much for this you have made a middle age man feel young again?
| | |
| --- | --- |
| Quality | |
| Performance | |
| Technology & Features | |
I don't recommend this product
Chattering on right rear wheel
Got the board a month ago only got to ride it last week due to work. Right wheel had intermittent chattering, thought loose belt but everything seems tight. Max speed said to be 34km won't exceed 20km unsure if this due to my weight at 90kg but seems slow compared to online reviews of people of same weight. Unsure of range yet as haven't had a chance but I doubt it as I've done 4km and I'm down to 75%. Hopefully there is a problem cause if there isn't very disappointed. Wrote company email with no response as of yet.
| | |
| --- | --- |
| Quality | |
| Performance | |
| Technology & Features | |
Hey Daniel,
Sorry to hear you're having concerns.
The 20kph limit will be the speed limiter - you can read through the user manual and it will tell you how to turn it off. We put this limit on so you can't travel faster than you're comfortable with when starting out.
As for the chattering wheel, please feel free to have a chat with our team about this, we'd be happy to offer some advice.
I can't see any emails from the email you provided here, please kindly respond to this email with any pictures and videos and we can pass them onto the technicians for you.
Regards
Evolve HQ

Customers Who Bought This Item Also Bought


-->