WHAT'S IN THE BOX?
Your new Bamboo GTR Street
Super fast charger
R2 bluetooth remote with carrying case
Accessory carrying case
Y Skate Tool
Spare Screw Set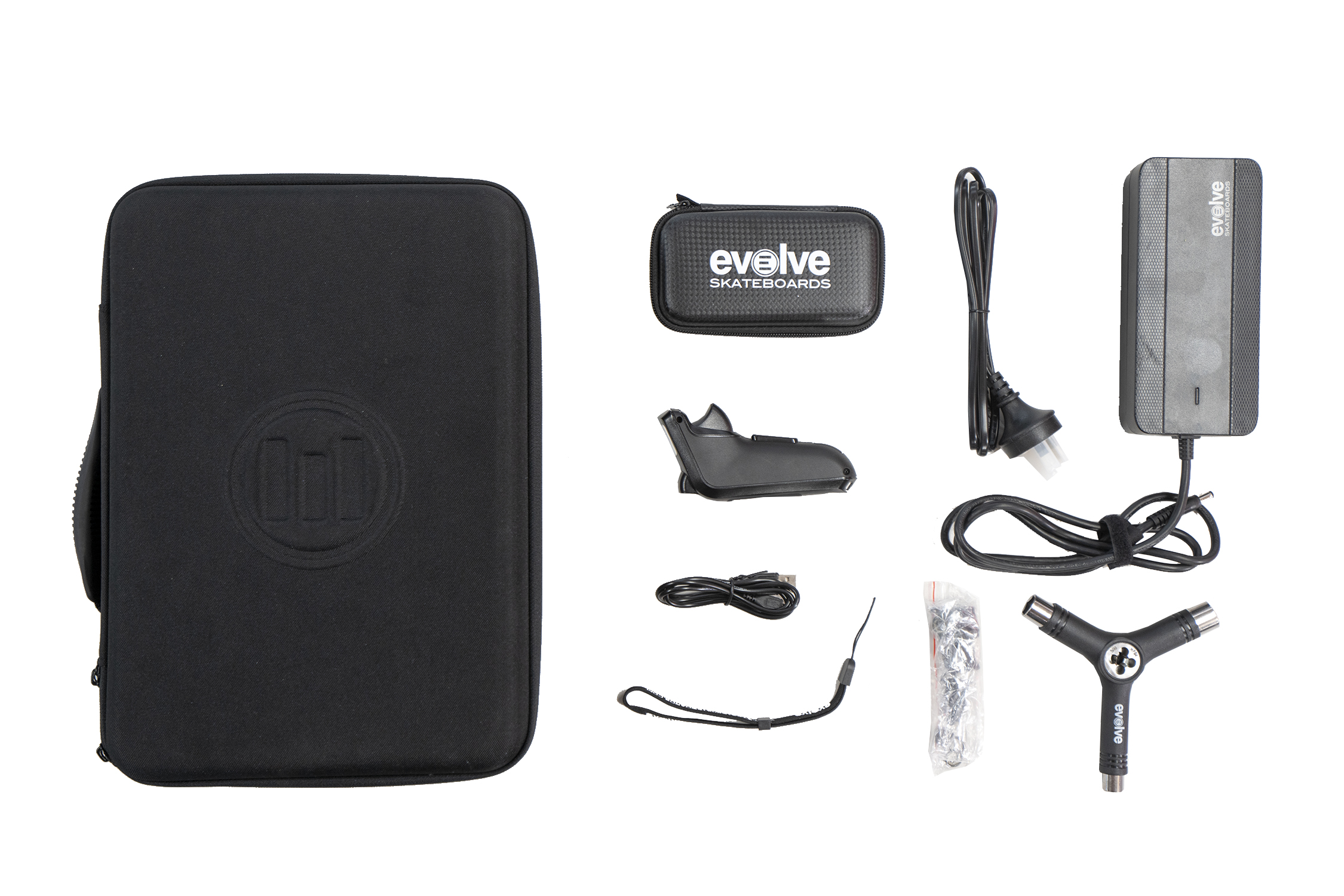 Amazingly fun
I love everything about this board so far. Really easy to learn and so much fun. You can seriously cover some ground on this thing. Wish I could use it year round! You won't regret buying one of these.
Customer Service Rocks!
Got a Bamboo GTR for my son. Arrived September 3rd and he rides it every day for anywhere between 20-25 miles. Loves it! On Tuesday Sep. 29th he noticed a power loss and loud sound from one of the motors. Flipped it over and the motor would sometimes not work at all. We took the wheel, belt cover and belt off to look for debris or something. Nothing. Emailed Evolve customer service that night (after business hours) with a little video of the issue. Next day they responded stating to check to see if the motor cable was pressed together all the way. Well, it wasn't and that fixed that issue immediately. I had to really look closely to notice it had backed out just a little, but was still firmly attached. He was back on the road and no issues since, Awesome product and Evolve customer service lives up to my research. Having a U.S distribution center, parts availability and cutomer service was 75% of my decision to go with Evolve and I'm glad I did. Thanks Evolve customer service!
Great Board
After getting the hang of it I take it every where with no to very little problems
Customers Who Bought This Item Also Bought