WHAT'S IN THE BOX?
Your new Carbon GTR Street
Super fast charger
R2 bluetooth remote with carrying case
Accessory carrying case
Y skate tool
Spare screw set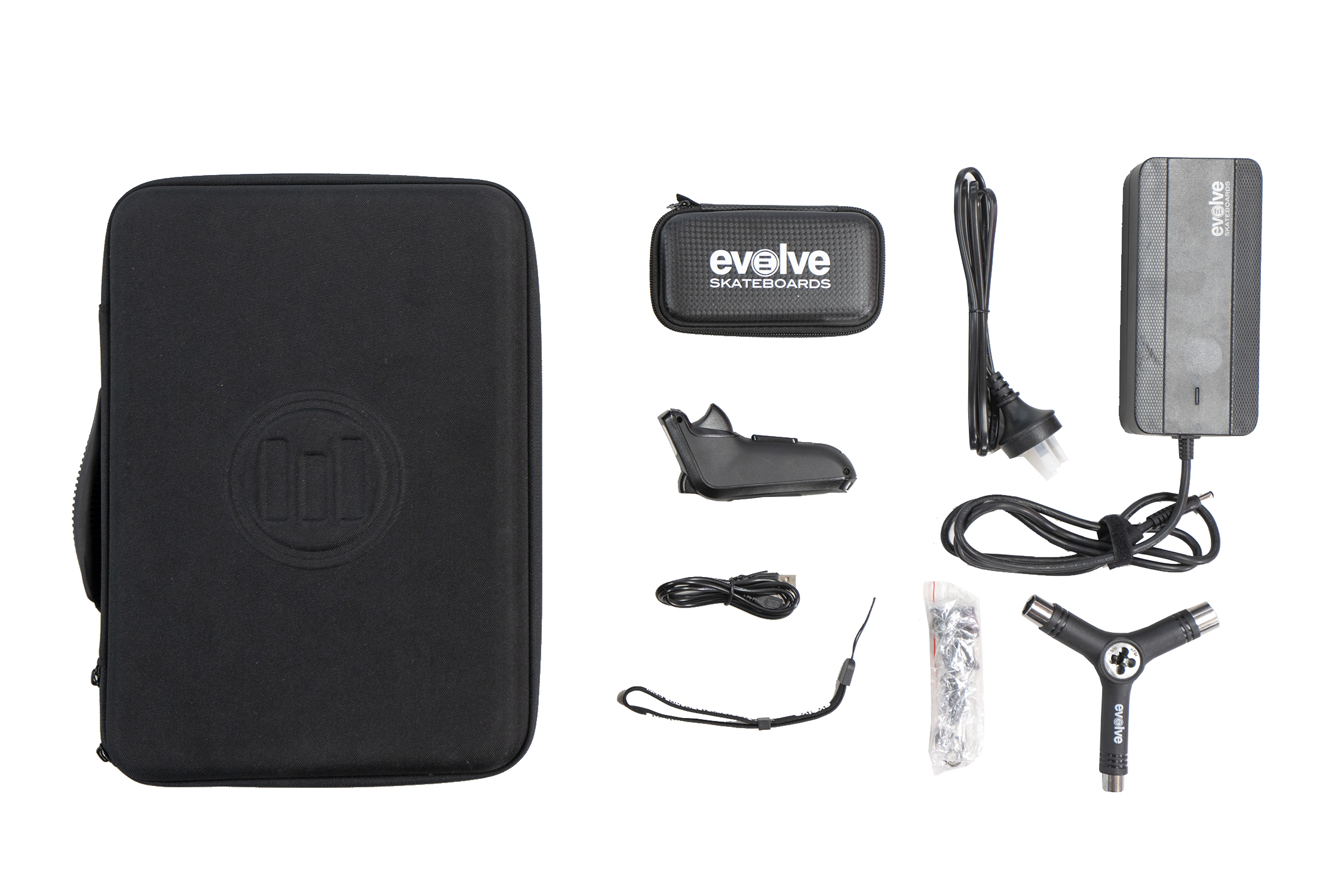 An Absolute Blast to Ride
I have tried a couple electric skateboard before I got an Evolve Carbon GTR and this thing blows those out of the water. It is so much fun to ride and being in college it makes it really easy to cruise around campus and look like a boss while doing it.
Excellent!!
a wonder to move anywhere on the planet!
Old guy trying to stay young
Got this board a few weeks ago and it has been a true joy to Ride. I'm 64 years old and I can't get enough. Been cruising the street and bike trails at my West Michigan location. Great way to spend time outdoors even in Chilly temps. Thank you for creating such a fun board!
Great fun for this old time skier/windsurfer!
Customers Who Bought This Item Also Bought