WHAT'S IN THE BOX?
Your new Carbon GTR 2in1
Super fast charger (4A)
R2 Bluetooth Remote with carrying case
Accessory carrying case
Y skate tool
Spare screw set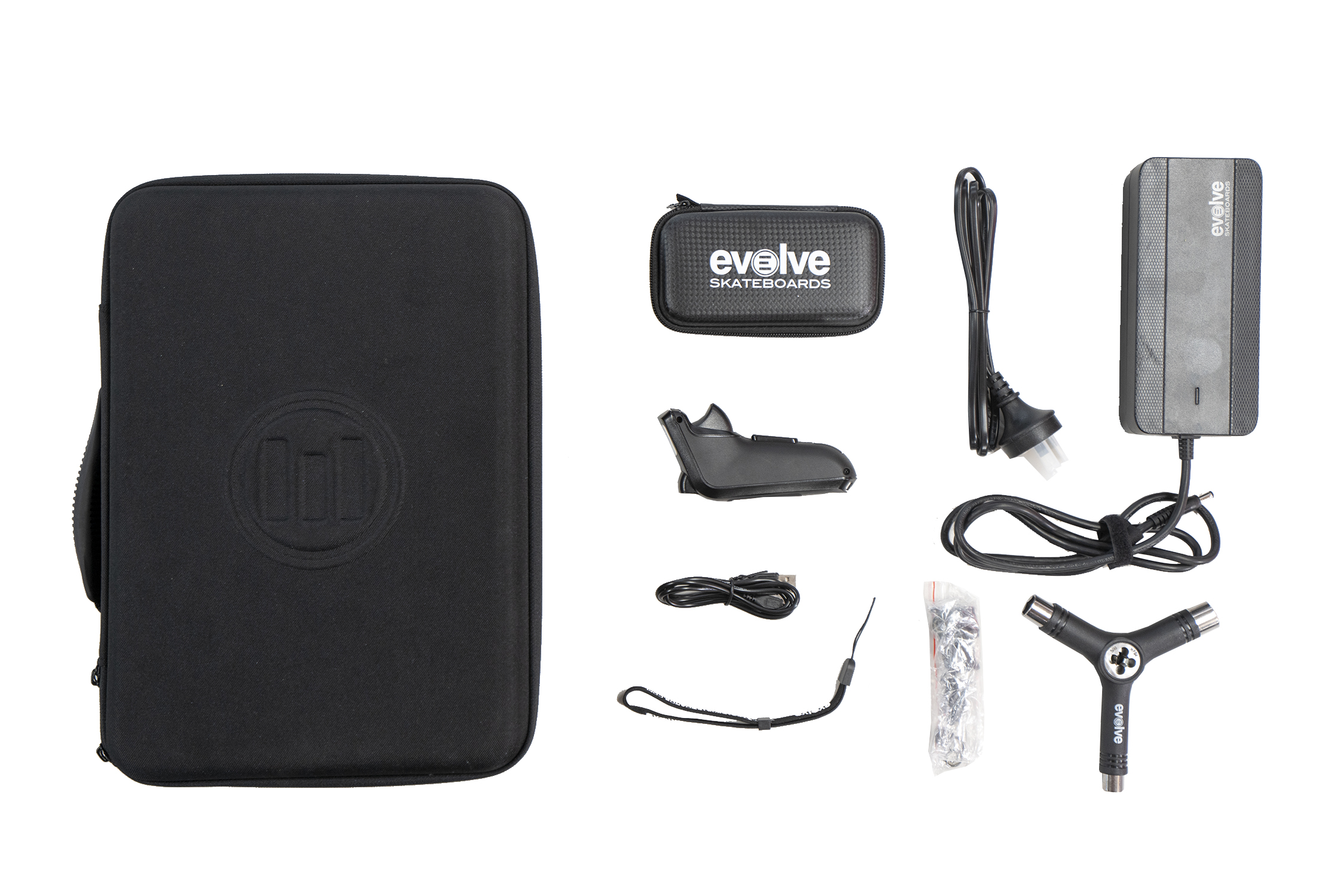 CUSTOMER REVIEWS
100%
of reviewers would recommend this product to a friend
Still going Strong after 2-yrs of Consistent use
I've now owned the Carbon GT AT for over 2-yrs and despite weekly rides, this thing still rides like the day I bought it. I've outfitted mine w/ both front-&-rear Shred Lights and lower LED Lights (powered by a simple handheld USB pack), and have no issues riding day-or-night. Working in Downtown Salt Lake City, I get almost daily comments from people on e-Scooters including a solid variety of 'Other' board owners (i.e. Boosted, Exway, and Atom), and after letting those guys ride my Evolve, everyone of them has said how impressed they are w/ the smooth ride of the AT Wheels, quick acceleration, and impressive hill climbing capabilities. I can't say enough good things about riding this thing for over 2-yrs w/ No Issues. Now all I need to do is talk the Wife into letting me upgrade to the Hadean.
I recommend this product
Amazing!
I've been riding this board for a year now and I absolutely love it. I regularly try to push this board to its limits and the board always has more power left in the tank, and it very durable.
Customers Who Bought This Item Also Bought