WHAT'S IN THE BOX?
Your new Bamboo GTR Street
Super fast charger
R2 bluetooth remote with carrying case
Accessory carrying case
Y Skate Tool
Spare Screw Set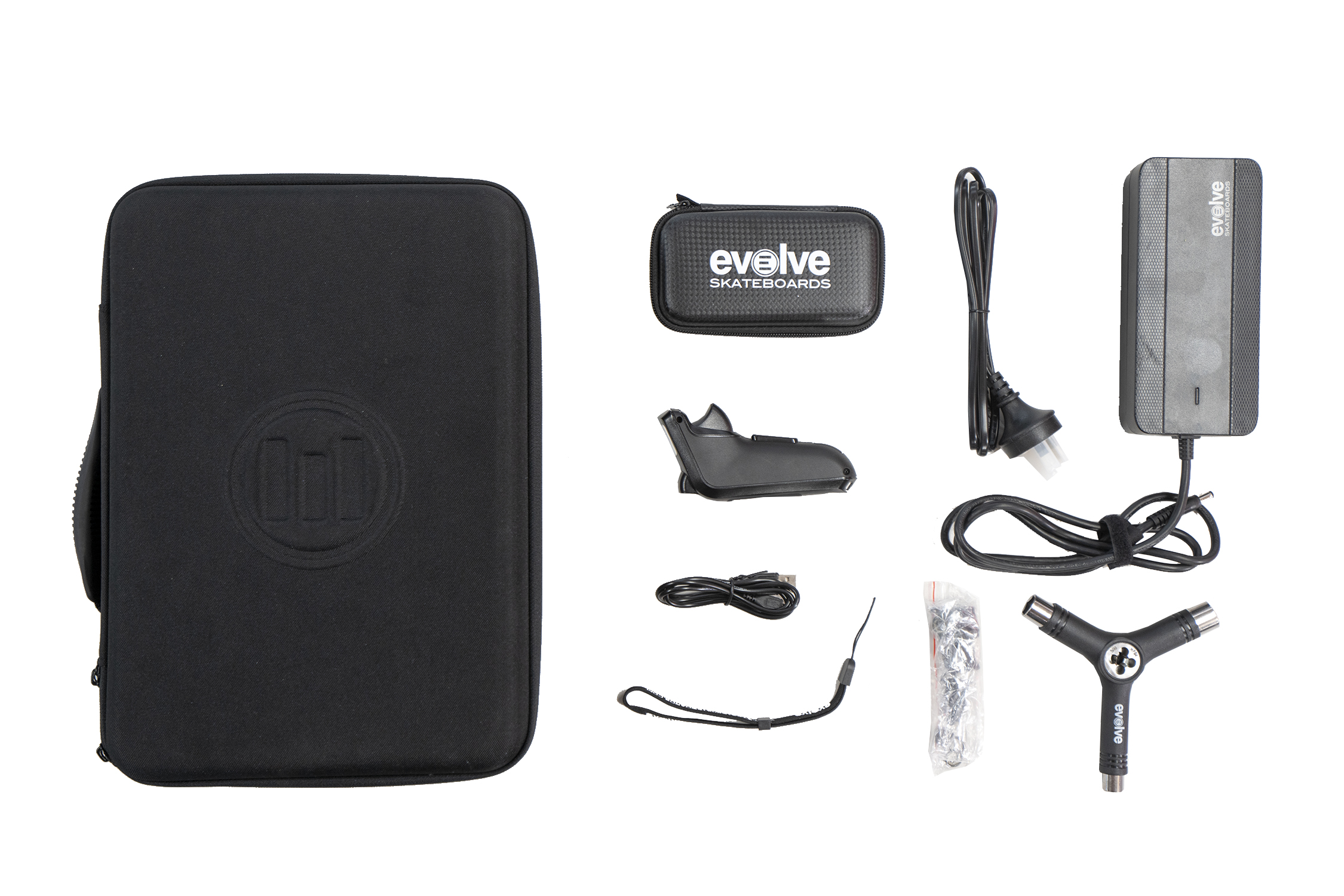 Best
I can honestly say that I'm on love with my board. I never board before but after trying my buddy evolve board I fell in love. Thank you evolve.
A++
Best board money can buy hands down
Fantastic! All Terrain Bamboo GTR
Never rode skate boards before, this my first. Im totally enjoying this board. I normally have been riding an EUC, but this thing is just pure carving fun! The battery life so far seems prety darn good. I will carve around for a good hour, hour and a half, at 10 to 15 mph and still have over 75/80% battery. My all up weight with gear is 190 lbs. No complaints whatsoever with this board.
Beast Mode
This board is beastly! So aggressive and will go wherever you decide to ride! Been on the fence forever and finally got it! No regrets here what so ever! I love this board and man am I ready to ride! This is my very first Evolve deck! The flex is amazing! I don't even feel any of the cracks on the ground!!!! Super cool!!!! I got 4 other boards but by far, this is the best! Tops all my other boards!
Customers Who Bought This Item Also Bought