WHAT'S IN THE BOX?
Your new Bamboo GTR All Terrain
Super fast charger
R2 bluetooth remote with carrying case
Accessory carrying case
Y Skate Tool
Spare screw set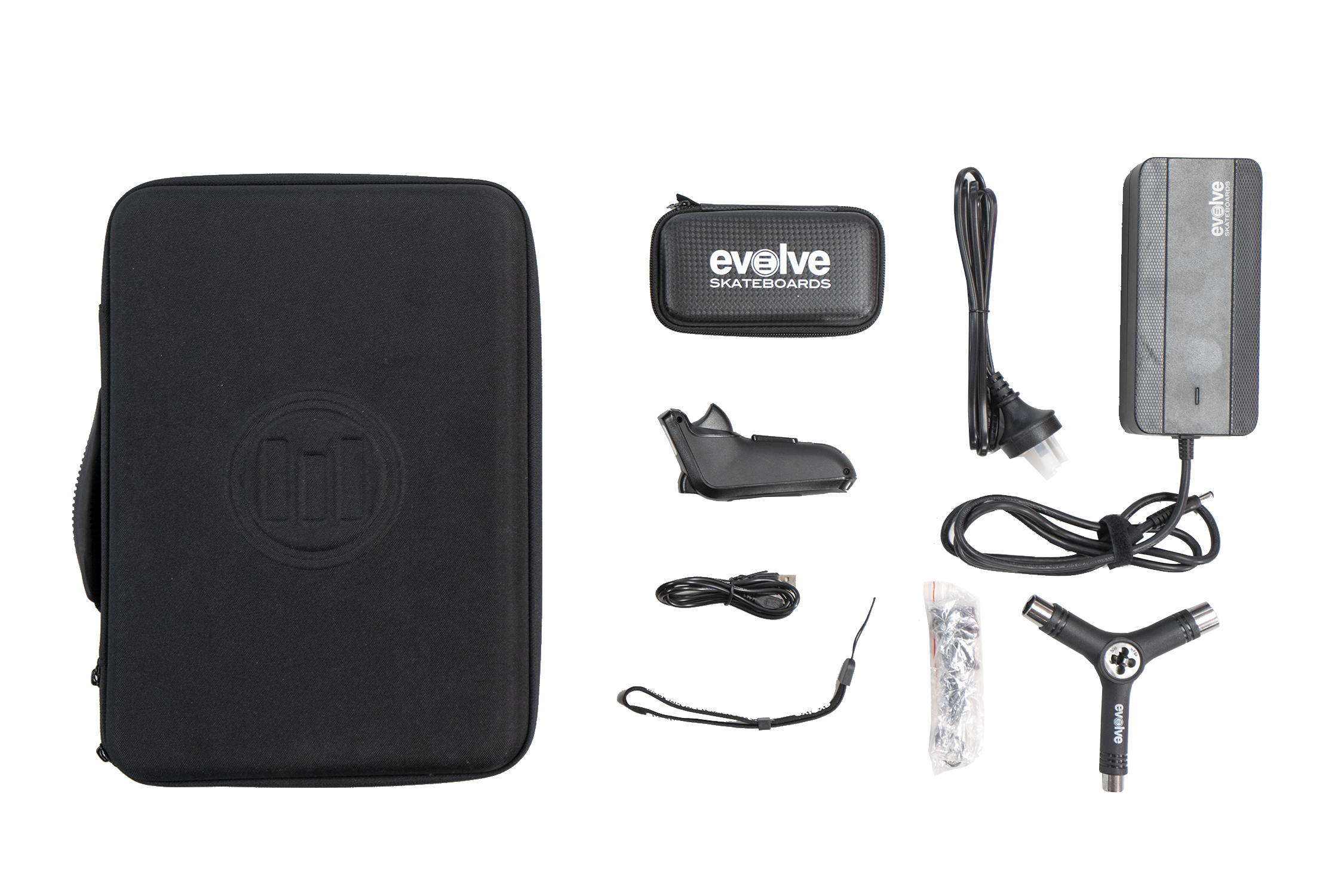 Snowboarding on Concrete
I was at odds with myself trying to determine which ride would give me the feeling of snowboarding on concrete - the GTR or the Onewheel. I thought for sure it would be the Onewheel but boy was I wrong. Do yourself and favor and look no further. Pull the trigger on the GTR. You will not regret it.
Great Board!
I have ridden many e-boards, but this board has better performance, speed and agility than any of the others. Great product! Also the company is quick to respond to any questions which is rare these days!
Best
I can honestly say that I'm on love with my board. I never board before but after trying my buddy evolve board I fell in love. Thank you evolve.
Customers Who Bought This Item Also Bought