WHAT'S IN THE BOX?
Your new Bamboo GTR 2in1
Super fast charger (4A)
R2 Bluetooth Remote with carrying case
Accessory carrying case
Y Skate Tool
Spare Screw Set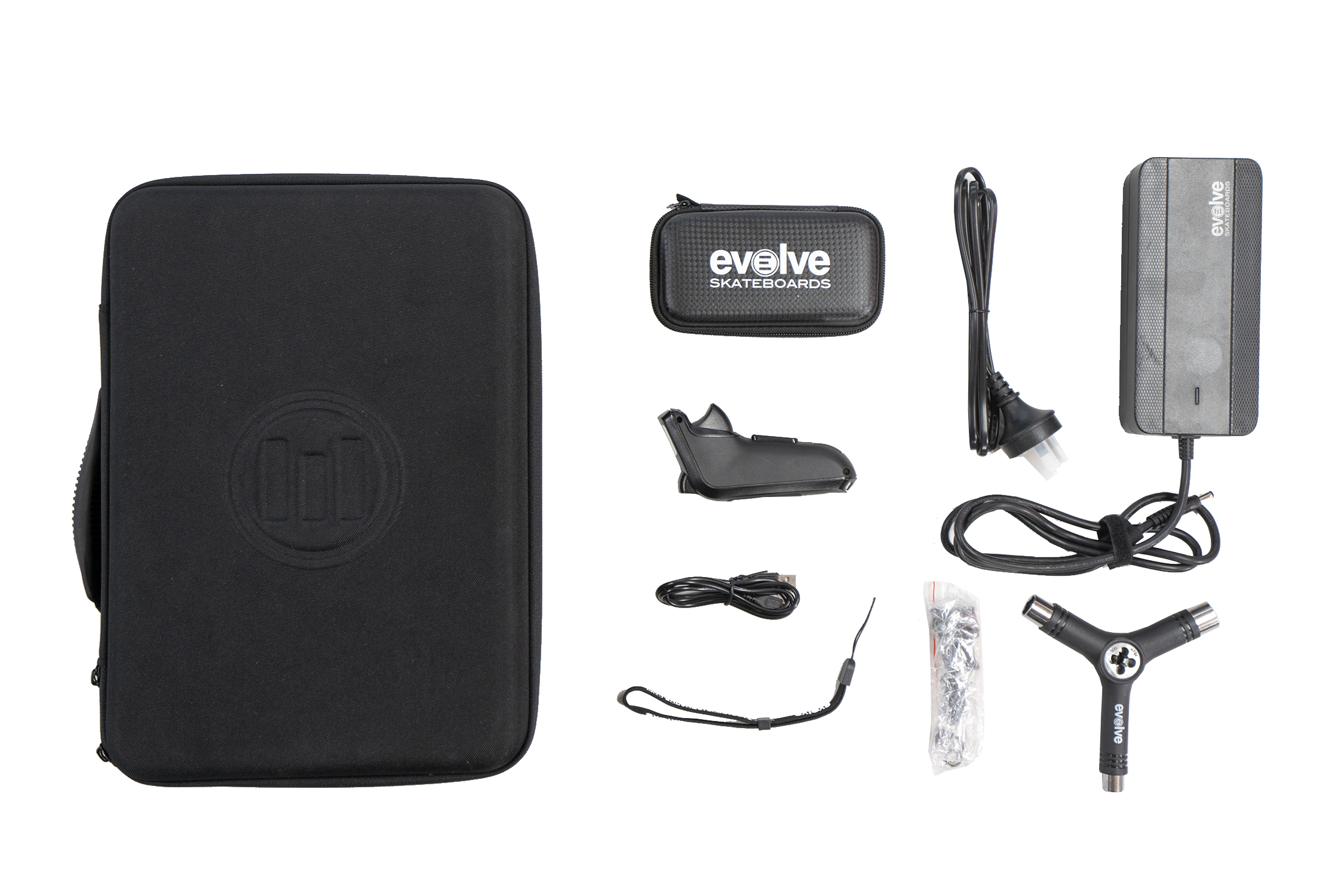 CUSTOMER REVIEWS
100%
of reviewers would recommend this product to a friend
I recommend this product
So. Much. FUN!
ok, so at first I was skeptical. I mean, as a mother of 2 and someone who didnt ride skateboards really... I was thinking this is pretty expensive but I will try it out.
It is AMAZING! easy to learn, easy to ride, fun to customize... We are having a blast and my youngest daughter is going crazy with her regular skateboard now as well as this one. She does extra chores so she can go out on the Evolve.
Total win-win!
Customers Who Bought This Item Also Bought